Our calendar on 2016: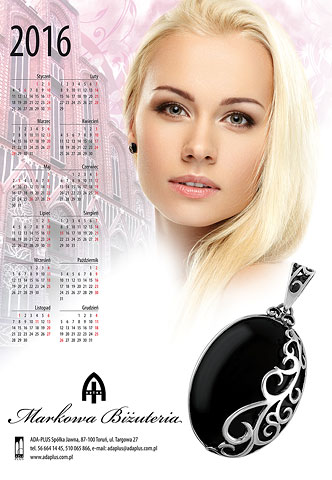 Since 1996 ADA-PLUS company is a producer of brand name jewellery marked with

sign. It is a symbol of beautiful and original design and the highest quality.

Our products are designed by the most eminent jewellers of the "Gdańsk School". All products are subject to rigorous quality control ad fulfil the highest standards specified in Polish Hallmarking Law.

Artistic values and high quality of

jewellery as well as vast variety of our offer were already appreciated by many people in Poland, Czech Republic, Slovakia and Germany.

ADA-PLUS established cooperation with 917 partners. 899 sale points are equipped with our display cabinets, and in further 18 mini stands with brand name silver jewellery

.

Become a Partner >>>
Regulations of Polish Hallmarking Law with amendments >>>